Speech therapy services in Jacksonville, Florida and beyond
We accept the following insurance providers:
OUR SPEECH THERAPY SERVICES CAN HELP WITH:
You are in the right place if you child is struggling with any of the following: speech sound disorders, language impairments (receptive & expressive), language delays, phonological disorders, reading comprehension, auditory comprehension, specific learning impairments, stuttering, dyslexia, executive functioning (attention, planning organizing, self-monitoring), social skills, autism spectrum disorder, feeding and swallowing difficulty, down syndrome, intellectual disabilities, and/or apraxia of speech. 
With our services, we can help to:
Develop your child's speech and language skills on time
Late-Talkers / Speech-Language Delays
Improve pronunciation and say words right
Phonological / Speech Sound Disorders
Build meaningful relationships with others
Be independent and self-sufficient
Learn and understand more
Reading / Listening Comprehension, Learning Impairments
Overcome Speech / Language Disorders
Language Impairments, Stuttering, Dyslexia, Intellectual Disabilities, Autism Spectrum Disorder, Down Syndrome, Apraxia of Speech
Eat and swallow safely and effectively
All speech, language, and literacy services typically start with an initial evaluation. Our evaluations are individualized based on parent concerns and developmental history and include parent input, standardized assessments, therapist observations, and therapist-child interaction. After the evaluation the results are reviewed with the family, and together as a team we will develop a plan for therapy based on your child's strengths and current challenges.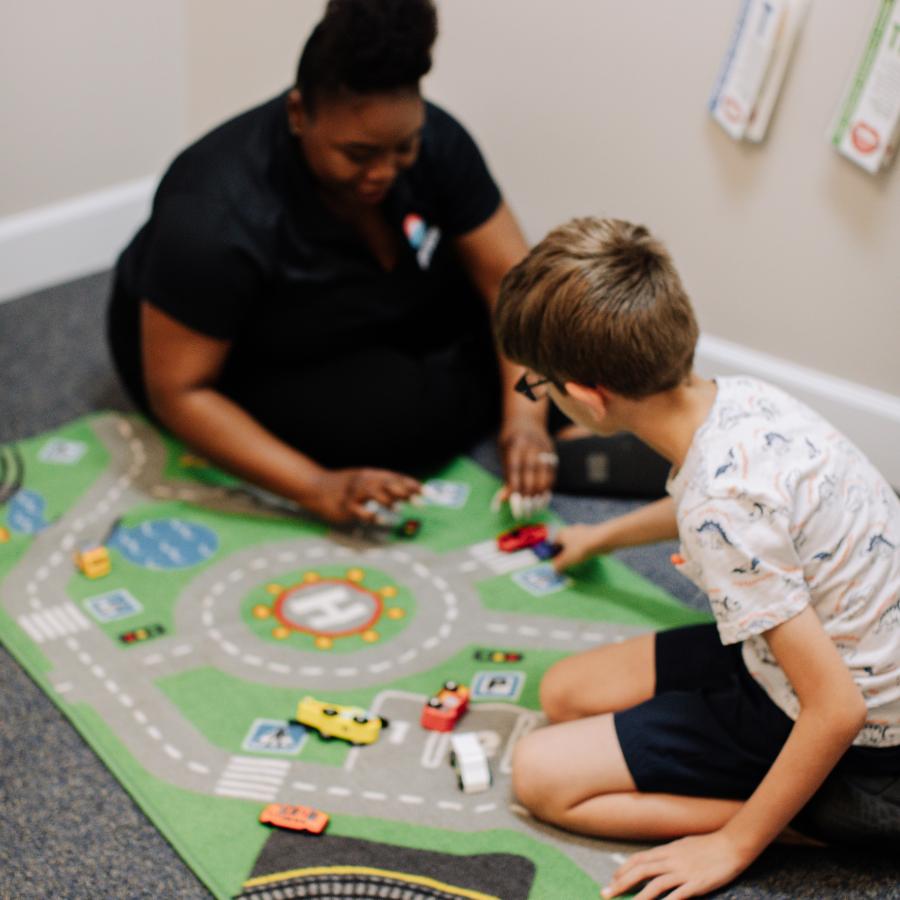 School Speech & Occupational Therapy Services:
Are you tired of missing out on FTE funding for your school due to not having services provided? Broad Horizons Speech prides itself in partnering with private schools, charter schools, and school districts, within the state of Florida to provide evidence based speech and language therapy as well as occupational therapy tailored to fit the needs of its clients.
Our Speech Language Pathologists (SLPs) work with students exhibiting a full range of communication disorders, including those involving language, articulation (speech sound disorders), stuttering, voice, and swallowing. Our Occupational Therapists are responsible for providing individual and group therapy to correct specific areas of sensory-motor integrative dysfunction. We have the capacity to provide services in a direct in-person or online tele-therapy platform. Our services include:
1
Individualized Education Plan compliance grades Pre-K to 12
2
Response to Intervention (RTI)
7
Consultations with Family and Teachers
9
Personal, Social/Emotional, Academic, and Vocational needs that impact education
Parent Coaching/IEP Consultations
Not quite ready for therapy? Our online parent coaching services allow you to learn strategies from our clinicians to implement in your child's everyday routines. 
Questions about how to advocate for your child's IEP services at school? We can help with specific strategies that will help you advocate for your child's educational services as they relate to speech and language therapy.
Our process begins with your child in mind. We will help you get to the root of their struggles and collaborate on a treatment plan that is best suited for your family through 3 steps.
1
Assessment
The evaluations include standardized testing, clinical observations, parent/caregiver input, and developmental history to create a cohesive picture of your child's current level of performance.
2
Planning
Family education plays a key part in a child's success. The evaluation report is reviewed with caregivers to discuss the results and clinical recommendations. We make sure the family has a good understanding of the strengths and weaknesses of the child.
3
Treatment
We create a treatment plan specifically designed for your child that includes direct therapy practices, play-based approaches, language-rich environments, and parent-coaching. We strive to create an atmosphere of learning, nurturing, and support.
Mrs. Henry has provided exceptional services to my daughter. My daughter is starting to blossom with her social interactions and master organizational skills. I would most definitely recommend Broad Horizons for any Speech Therapy services.
Mrs. Henry has been very professional even before private practice. My daughter began therapy with her at the age of 4. She continued therapy for 3 years and we were extremely satisfied with the progress that our daughter made. She's very caring and makes therapy fun for the littles.
Calonda has taken a dream of hers, and through hard work and dedication, she has made opening and operating her own clinical practice a reality! She works well with kids of all ages and has the knowledge, experience, and expertise to work with a wide variety of speech and language impairments.
Our 2 year was having trouble with his speech. He was talking some, but we felt he needed speech therapy. We found Calonda and his speech soared! I was worried about him paying attention, but she was so amazing with keeping him engaged and on task! He loved speech therapy and looked forward to his appointments!
After purchasing Broad Horizons EBook, I implemented what I learned and I have seen a difference in my son's speech. Mrs. Henry is knowledgeable and gives out quality information. I definitely recommend Broad Horizons Speech Therapy services.
Amazing speech therapist! Professional, knowledgeable and Patient. Not only does Broad Horizons provide amazing speech services but they provide materials for you to work on speech at home . Check out the EBook !! The Ebook has great content and is easy to follow.
Frequently Asked Questions
Which insurances do you accept?
We are an In-Network provider with Florida Blue Cross Blue Shield, Sunshine State Health Plan (Medicaid), Florida Healthy Kids/Simply (Medicaid),  and Molina Healthcare. We are also an approved Out-of-Network Provider with TRICARE East.
Where are services provided?
All services are performed in the office, at a scheduled appointment time, or via our secure teletherapy platform.
How can I request Intake?
Intake can be requested by clicking on the "Get Started" button on our website's home page.
Do you require a Pediatrician's referral?
We do require a Pediatrician's referral for all of our clients.